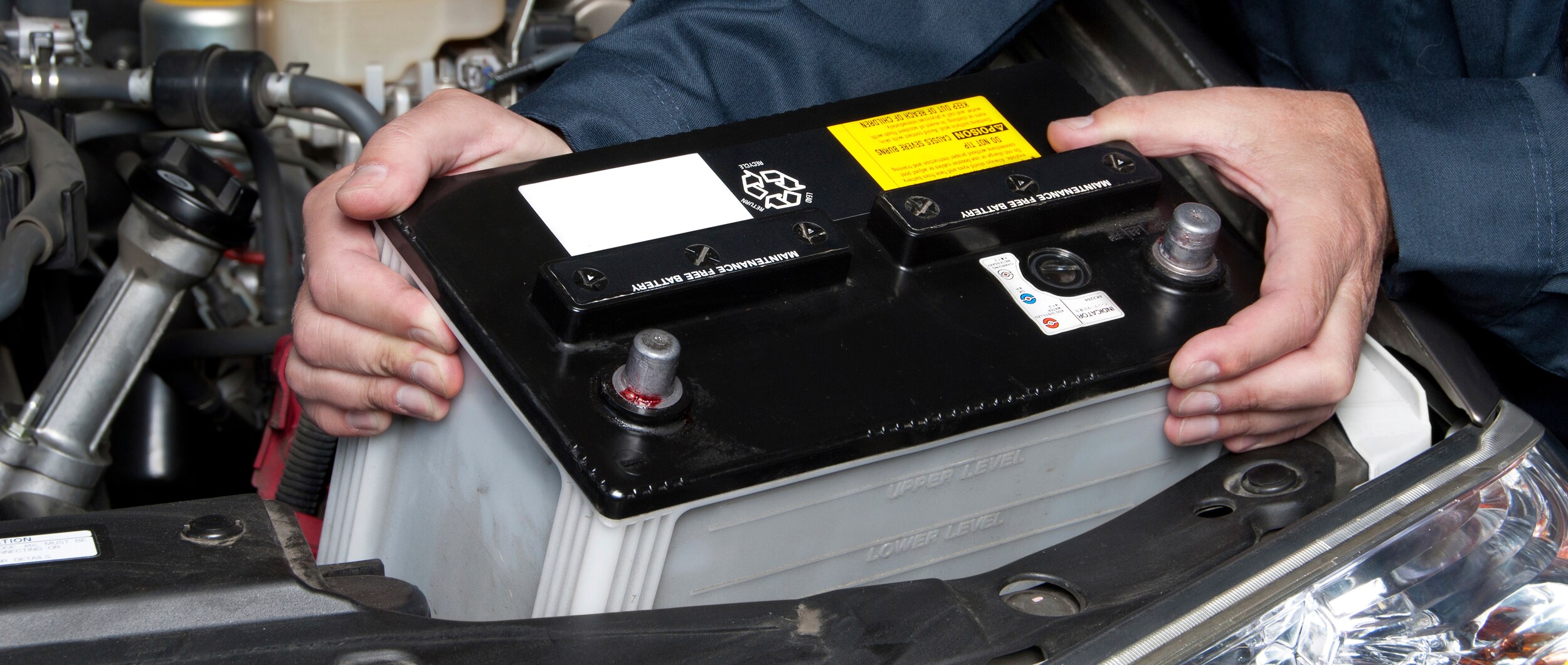 Battery Maintenance at Prime Acura Westwood

The service team at Prime Acura Westwood can help you avoid having a dead car battery. If you stay up to date with your vehicle's routine maintenance schedule, you can try to avoid some major issues before they arise. Our team recommends getting battery checks and tests on a regular basis. We want you to be safe throughout Westwood and Boston.
The Benefits of Battery Maintenance

When it comes to your vehicle's performance, it is going to need a healthy car battery to operate correctly. Not only is your battery designed to keep your vehicle running, but it also controls any electrical parts. If your car battery is dead or weak, your Acura vehicle will not start.
Pickup, Delivery, & Contact Free Battery Options
Prime Acura Westwood provides free vehicle pick up, delivery options, and contact-free delivery services to drivers around Norwood. Just give our service department a call, and we'll work out all the details with you. When our team completes battery maintenance or other repairs, they'll return the vehicle to you-it's that simple!
Your Battery Questions Answered!  

What Type Of Battery Does My Car Need?
Selecting a new car battery can be a bit overwhelming at times. Luckily, our Acura technicians can help you select the right battery type for your model. Our car battery inventory includes popular brands such as Duralast, Duralast Gold, Odyssey, and Optima.
How Long Does Battery Replacement Take?
Battery replacement timing tends to vary. On average, this type of service can take anywhere between 45 minutes to an hour from start to finish. If your car needs other services, your total wait time can increase. Keep in mind that we offer loaner vehicles upon request.
When Does My Car Need a New Battery?
How often you drive mixed with unpredictable weather conditions can affect when you should replace your battery. On average, you may need to replace your battery every 3 to 4 years. If you need to schedule a service appointment, please feel free to schedule your next appointment online or by calling us.
How Much Does a New Battery Cost?
Battery prices may vary depending on the brand and size. If you would like to know the most accurate cost of a new car battery, reach out to our service advisors at your earliest convenience. They can go over specific pricing details and discuss estimates.
Is Anything Else Included During My Battery Replacement?
Of course, our service team will change out your old battery for a new one. They will also perform a vehicle inspection for the peace of mind you deserve. If there are any problems in the inspection, we can repair the issue before the problem worsens.
Do You Offer Specials On Batteries?
Prime Acura Westwood offers many service specials, including specials on car batteries. Please contact our team if you have any questions about batteries for your Acura vehicle.
Are You Looking for Reliable Battery Maintenance?
Prime Acura Westwood is your destination for battery maintenance and additional services. We have been helping drivers throughout Needham, Dedham, Framingham, and Natick for many years and look forward to working with you.